PASMA Towers for Users Course – Saturday
Course Overview
Our PASMA Tower for Users Course delivers a minimum of 6 hours of instruction and is designed to instruct up to a maximum of 12 delegates, providing training on mobile access towers manufactured in aluminium alloy or GRP fibreglass, approved to BS EN 1004: 2004 which carry a current British Standard or other equivalent mark of approval.
This one day course is the association's flagship course, attracting in excess of 70,000 delegates a year and is the most popular of the PASMA nationally accredited courses. The PASMA Tower for Users Course is also the prerequisite for all of the advanced modules such as Stairs and Cantilever Courses.
This course takes place on a Saturday and consists of a training room lecture, DVD presentation, written assessment, practical training and assessment.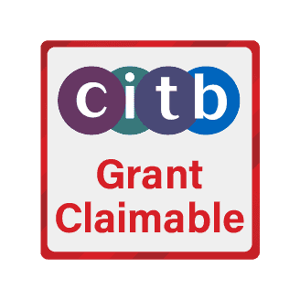 Who should attend
This course is suitable for anyone in an organisation who assembles, alters, dismantles, moves, inspects and most importantly uses alloy or fibreglass mobile access towers, low level access units or podiums in the workplace. This not only includes construction sites but all workplaces, such as schools, offices and factories both internally and externally. There are no prerequisites required for this course although a working knowledge of mobile access towers and low level access units is an advantage.
Since the safe use of mobile access towers requires that delegates consult safety notices and read and thoroughly understand the manufacturer's instruction manual, English literacy and language comprehension are important requirements for any tower user.
Please note that delegates will be expected to work at height whilst building a mobile access tower, so please ensure delegates are in good health and do not have a fear of heights that may preclude them from taking part in the practical assessment.
Delegates can also attend this course in order to progress onto any of the advanced modules.