PASMA Low Level Access Course
Course Overview
Our PASMA Low Level Access Course delivers a minimum of 3½ hours of instruction and is designed to instruct up to a maximum of 12 delegates, providing training on low level access equipment (platform height under 2.5m) made from prefabricated components, such as folding step units and folding tower units
This course consists of a training room lecture, DVD presentation, written assessment, practical training and assessment.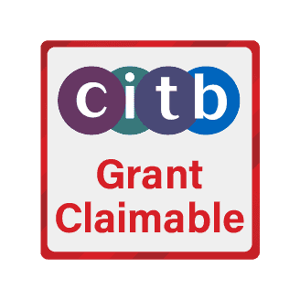 Who should attend
The PASMA Low Level Access Course is aimed at personnel who are or will be responsible for assembling, dismantling, moving, inspecting and using Low Level Access equipment such as Podiums, Folding Room Scaffolds and Low Level Access Work Platforms. There are no prerequisite required for this course although a working knowledge of low level access equipment is an advantage.
Since the safe use of low level access units requires that delegates consult safety notices and read and thoroughly understand the manufacturer's instruction manual, English literacy and language comprehension are important requirements for any podium user.
Please note that delegates will be expected to work at height whilst using low level access equipment, so please ensure delegates are in good health and do not have a fear of heights that may preclude them from taking part in the practical assessment.