Choosing the best narrow access platforms for working in tight spaces
Does your next up-coming project involve staff working in tight spaces, several metres off the ground? Any site where access is difficult, or operating movement restricted, means careful consideration needs to be given to the type of narrow access platform you choose if safety is not to be compromised, and time wasted, by hiring equipment not suitable for the task at hand.
In many inner-city sites today, where operating space is at a premium both outside and inside the building, the need for specialist access platforms has never been greater. To help you choose the right access platform for the job ahead, the following points should be considered.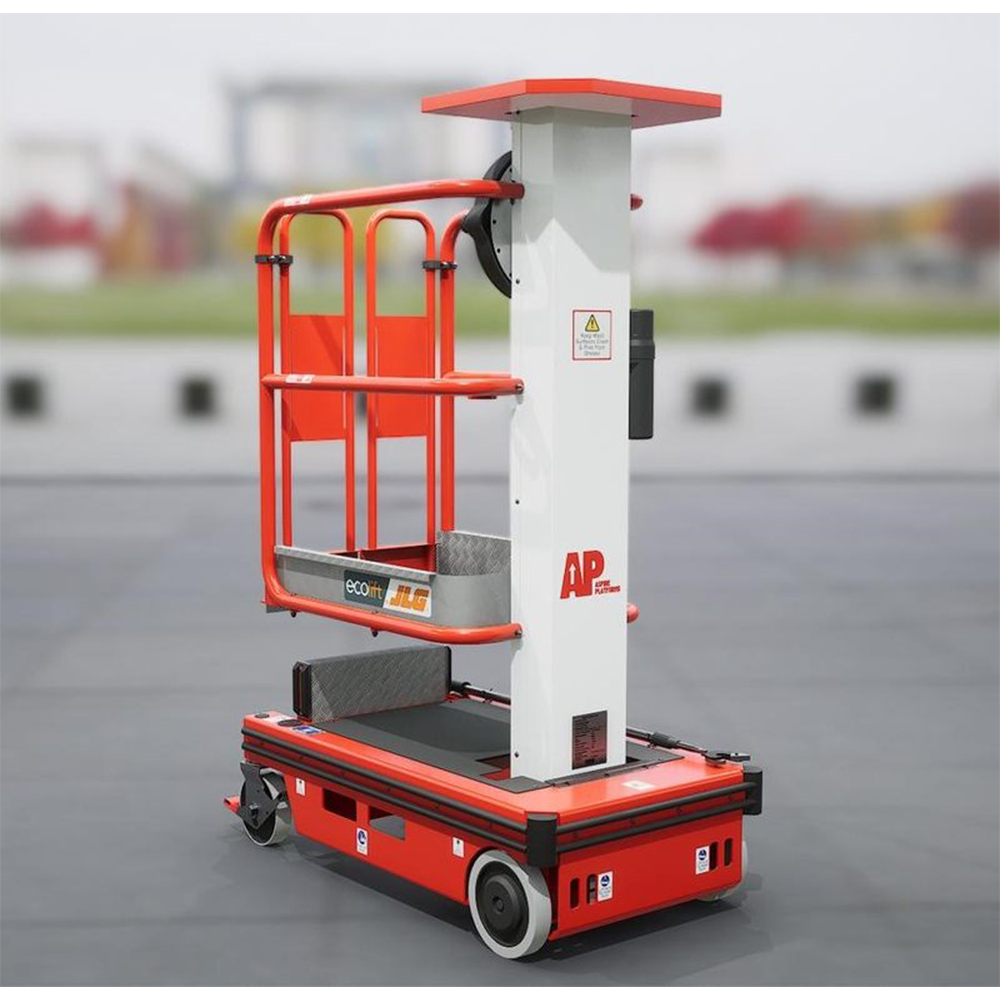 Site survey
Whenever you have staff working at height, certain health and safety considerations are expected to be complied with. Make sure the site is taped off, with no personnel working under, or able to pass under, the access platform during operations.
Is the job outside, between two close buildings for instance, or inside, with limited access, ventilation, and operating space?
Does the platform have to pass through narrow gaps to reach the operating area, and what is the minimum width the platform will have to pass through?
What is the maximum height the platform will be working at?
Is the substrate good solid concrete or tarmacadam. Or soft, soil and hardcore?
Are there any hazards such as building edges or corners jutting into the working area. Are there any high voltage cables or large tree branches which could hazard platform operations?
Choosing the best platform for the job
Once site surveys and preparations are complete; and hazards removed where possible, it's time to consider the best narrow access platform suitable for the work required. Aspire Platforms have a comprehensive range of all types of access platforms suitable for working in tight spaces. They have push around platforms (PAV), great for those plumbing and electrical maintenance projects where space is tight and social distancing remains a priority.
They have diesel and electric powered lifts. They have lifts from just 1.5 metres wide. They have scissor lifts, articulated boom lifts, articulated Niftylifts, vertical mast lifts, spider lifts, and telescopic lifts. All with various safe working heights, and platforms of differing widths and lengths suitable for one, two, or more personnel. So what do you need to consider when choosing the right platform?
Access
You need to measure the narrowest gap the machine will have to pass through, to be sure you can get it where it needs to be.
Working height
The maximum height the machine will be required to reach. Aspire have platforms capable of working at just a few metres high, to nearly 50 metres above ground.
Personnel requirements
Do you need a one or two man platform size?
Ground conditions
If the ground is uneven or soft, employing a crawler access platform may be the better, safer option.
Ventilation considerations
When operating in confined spaces with limited ventilation, the continuous inhaling of diesel fumes can have a significant effect on the judgement of machine operators and workers. If lingering fumes are likely to be a safety issue, using an electric powered platform is the better option.
If the job at hand is likely to stretch to days, rather than hours, the platform's batteries will probably require recharging overnight, so the incoming mains and nearest power sockets need to be checked. The longer the run of cable required, the longer it will take for the batteries to achieve a full charge.
In this situation, one possible option at the end of the working day is the platform can be manoeuvred closer to the nearest socket for charging. If power is not yet connected, consider employing a diesel generator close to a ventilation point, for overnight charging while the site is deserted.
Consult the experts
Narrow access platforms are becoming an increasingly popular solution for many operations where space is a major consideration. If this is your first foray into the world of narrow access machinery, picking the right platform can seem a bit of a daunting task.
Here at Aspire Platforms, we appreciate the difficulties. Please contact us on 01942 559594 with your requirements, and we will go through the above with you step by step. Site visits can be arranged, to help us ensure you have the correct type of access platform to meet your work requirements in a safe and hassle free manner.